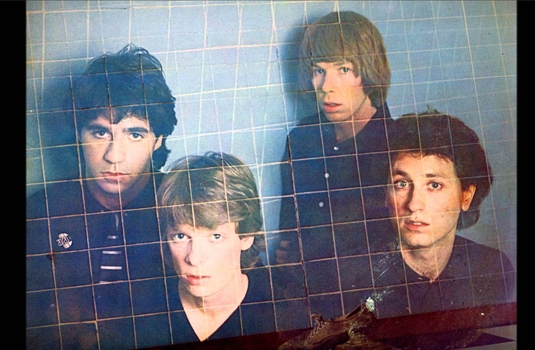 Recommended Albums
20/20
If they recorded nothing else beyond their incredible self-titled debut, 20/20 would deserve inclusion in the Power Pop Hall of Fame. Not only does every tune on "20/20" hit the mark with unerring melodic accuracy, but the nervy, slightly electronic production touches sound unlike any power pop record before or since. Steve Allen and Ron Flynt wrote a bundle of classic tunes that they had been perfecting in clubs in and around L.A., Phil Seymour played drums (uncredited) on the record and the whole shebang is a non-stop power poppin' joyride from beginning to end. I'm not even going to get into mentioning specific songs because they're all freaking amazing. "20/20" is as close to a perfect power pop album as anything released in that "second wave" ('78-"81) time period, and it stands up to the best the genre has ever produced.
John M. Borack,
Contributing Editor, Goldmine Magazine
 20/20 was an American power pop band based in Hollywood, California. They were active from 1977 to 1983 and reunited during the mid-1990s to the late 1990s. Steve Allen and Ron Flynt had played together in Tulsa in 1976, and Steve decided to move to Los Angeles in 1977 after fellow Tulsa natives Phil Seymour and Dwight Twilley met with success. Once in Los Angeles, Steve met with Mike Gallo (singer/songwriter/keyboardist/drummer), who had already conceived of the idea & name for the band (after having spent time in the UK). Mike first started writing with Steve, and later, auditioned, Steve's friend, from Tulsa, Ron Flynt for 20/20. The three-piece band signed with Greg Shaw's Bomp! Records in 1978 to record a single. Between the release of the single, and their first LP on Portrait Records, Chris Silagyi joined the band as a keyboardist.